Another addition to our lineup of unique products, these B J Sherriff products are world renowned to be the best available. Full suits, jackets smocks and veils are available in a range of colours.
As worn by Queen Elizabeth's beekeeper John Chapple http://www.talkingwithbees.com/the-queens-beekeeper-john-chapple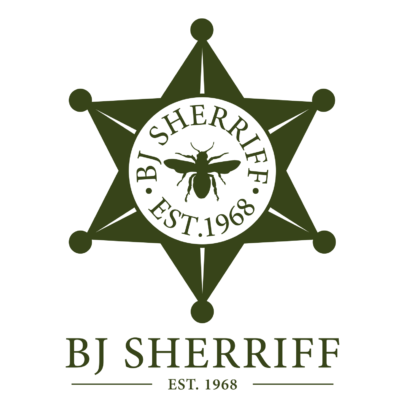 They are manufactured from a tight weave polycotton with a smooth finish so bees cannot sting through.
Their clothing is long lasting and the zips are guaranteed for 5 years.
We stock the Apiarist full beesuit. White,Mocha, and Khaki being the most popular colours. The khaki suit is specially produced for those working in Kiwifruit orchards at night as the bees seem to take less notice of them than white suits.
Also in stock are their Washable Leather Gloves (and we all know how dirty they get!) and  the
Handy Hood. This is a self supporting beekeepers hood that can be worn with standard clothing.
We are able to indent all their other products from UK and delivery is usually only 7 – 10 days.
See video below- (click full screen to view)