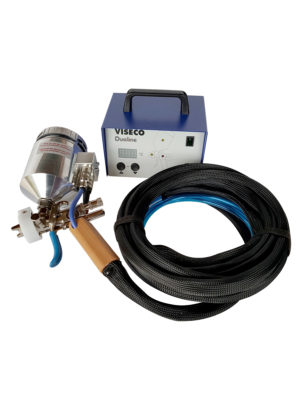 Hive World NZ have been appointed NZ agents for Viseco Spraying equipment from Germany.
This equipment has been developed specifically for spraying hot wax and has been used in Europe and North America for many years.
These spraying machines are excellent for coating plastic foundation and are suitable for anyone importing their own foundation or recoating existing foundation.
Not only will you save hours by spraying instead of rolling or dipping but as wax becomes more valuable you will be able to coat more frames with the same amount of wax.
A Northland beekeeper who was using a roller is now able to evenly coat up to 1400 a day and use a lot less wax.
These sprayers come with a specially developed spray-gun with a heated nozzle and depending on the model have also a heated container or a heated hose ensuring the wax is maintained as a liquid until it touches the surface it is sprayed on to.http://hiveworld.co.nz/product/viseco-duoline/
View our sprayer in action: